Прочитать позже
What should be the personal account on a site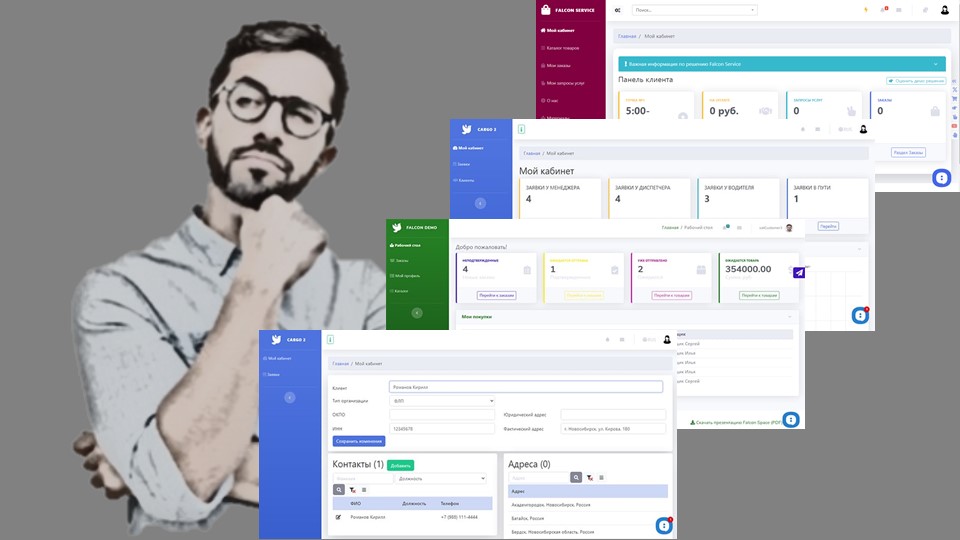 What should be in the user's personal account on a site?
Introduction
Probably, you have a website and you are thinking that it would be nice to introduce a personal account into it. Or you plan to make a website with personal accounts for clients, employees or partners at once.
The question arises - how to make it the most effective way? What is better to take into account immediately when creating cabinets? What should be the personal account on the site?
These moments we will try to reveal in this article.
What should be in the personal account on the site
There are basic things that are found in most systems with personal accounts.
What applies to the key elements of the personal account on the site:
Registration, login, logout, password change, password recovery
These are system auxiliary elements that serve the user.
Registration can be internal (registration is carried out by the admin), or external (registration is done by the visitor himself or herself). If you are doing external registration, then you can do account confirmation by mail. This will be good in terms of mail verification (it is definitely working and belongs to the user). The downside is a decrease in conversion - the letter may get into spam, the user forgot the password from the mail, the user just doesn"t want to make unnecessary movements, etc.
A little insight on password recovery - for security reasons, it is better to prohibit password recovery for administrative roles.
If the password for the admin is forgotten, it can be restored by workarounds (for example, through the internal support service).
To enhance security, you can log in by email, SMS, or even by messenger. In more complex cases, you can do integration with external authentication systems (Gosuslugi.ru platform, Yandex ID, Google login, social networks).
User Profile
Profile is the basic basic information that the user can edit in his personal account. Usually these are personal data, contacts, photos, company data. At the same time, you can collect much more information about the user - location, IP, city, time of entry, exit, visited pages, etc.
What else could be interesting in the profile?
Preferences settings - these can be product categories, mailing topics, etc. So you can understand what to give to the user in the first place.
Notification settings - when, how and what to notify the user about. This system can be made infinitely flexible (different types of notifications, different requirements and different data format).
Uploading data by user. It is convenient when you do not need to enter the same data constantly on different sites, for example, company details. Here you can use external sources and upload the necessary data via the API. Example - dadata.ru.
Applications/orders
The core of almost any system are orders or requests. These can be orders of goods, requests for repairs, booking of real estate, etc.
К  the user has linked objects - it is for them that we should display applications in the personal account.
What is important for applications:
convenient search for applications with a large number of filters. At the same time, at first there may be few of them, but over time, as needed, more complex filters can be added.
the application card is all the information about the application in one window. The card also contains all the operations that can be done with the application. The type of card and the set of features depends on  the status of the application and who is viewing the application - manager, client, supervisor or someone else.
Interaction with others
Often the user interacts with other participants of the system. Somewhere he interacts casually - for example, a manager processes a client"s request without direct interaction.
At the same time, sometimes it is also necessary to communicate - then the tools of more dense communication come into play:
chats - direct correspondence with instant reaction;
commenting on an object, for example, an application;
calls (IP telephony), video chats, etc;
external messengers. In this case, the personal account should simply give the necessary contact in time and in a convenient format.
Notifications
The work of users in personal accounts gives a very big advantage - any action is digitized. This means that it can be processed and a response can be made. For example, to notify a certain user about a new event in the system. The simplest example is a customer has created an order, a notification is sent to the user.
A slightly more complicated example - someone tries to log in under your username several times, we give a notification to the user by email that someone is climbing into your login, maybe you need to change your password.
Full digitization of actions allows you to create very complex events and create a reaction to them.
Quick access to operations              
There are important operations that must be constantly somewhere at hand. There should not be such a thing that you have to scour the entire office in search of a key operation.
In our case, we use the quick actions panel - it is shown on the top right. For key operations, we mark them in a special way, and they are constantly displayed as a small panel on the right side of the page.
What kind of operations can these be - a new order, a new task, a review of indicators, my last task, etc.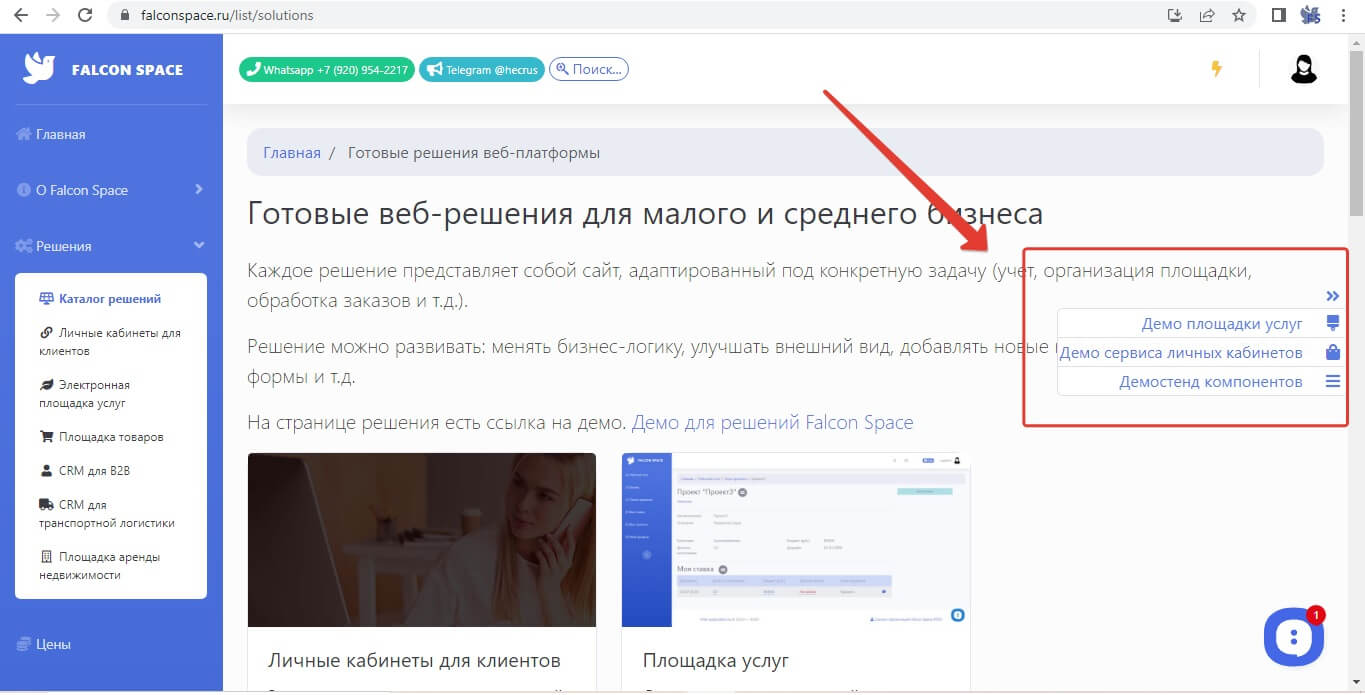 Pleasant opportunities in the user"s personal account
The following ideas will allow you to improve the system of personal accounts. These are the chips that will make your personal account more convenient for your users.
This raises a question. And why make the offices comfortable?
The fact is that it is not enough to make personal accounts on the site, it is also necessary to introduce users there. Even if you have workrooms in general, it is not a fact that users will work in them. They can quietly sabotage the work in the system, and solve the actual tasks outside it.
A good example - corporate use of email vs messengers. Everyone works in messengers, but more official emails are sent to the management. That is, mail is used only formally, and all the work is in full swing in messengers.
What nice bonus can be realized in a personal account system?
Past actions" history
If we adapt to the user, it requires less effort in the future. For example, he or she opened the table, set the filters he or she needed. Tomorrow comes - everything is reset and we need to do everything all over again. It seems like a trifle, but still causes rejection.
It will be better when the filters will be remembered and you do not need to spend effort every time to install.                
Informational support and internal advertising
The personal account can be provided with detailed contextual hints on how and what to do in the account. At the same time, hints can take into account the current position of the user.
We implemented something similar in the service platform solution, where the Project page takes into account who came (the Customer or the Contractor) and what status the Project is in. This simplifies the user"s work, does not let him get lost.
Such a caring system reduces the risks of long blunts for system users.
Analytics based on system data
That is, all actions are digitized, so you can build various graphs and tables with business activity analysis. For example, who processes applications faster, which clients show the most activity in the offices, etc. 
Here the flight of fancy can be very high, and it is important not to get carried away. We need to start from business goals and emerging issues, for example, "Who brings us the main income? And on which projects do we have the lowest margin? Who breaks task deadlines most often?"
Integration with external systems to work from a single window
Most large systems have their own API - this is the technical ability to exchange data and commands between systems.
For example, you can upload data from Yandex, VK advertising cabinets to your personal account and process them there. Or download financial data from 1C and output it somewhere on the client"s card in CRM.
Customization according to your preferences
As for me, this is the key and vitally important moment when creating a system with personal accounts. The fact is that the system will be constantly changing. It is impossible to foresee everything at once, what we will need in the future.
Another important idea is that changes should not require space costs, which are implemented for a whole month.
Ideally, there should be a situation where edits are made quickly and changes are immediately displayed in the system.
In our platform, we use exactly this approach, a person with knowledge of SQL and Bootstrap can quickly and locally make edits. If customization becomes expensive and too long, the system will be fall behind the business development and customers" desires, in other words, it will simply develop more slowly.          
Work from a mobile phone
Now you can work not only from a PC, but also from a smartphone. This is especially important for mobile people - those who are constantly on the road, at the facility, etc. It is important that a person can, in a sane form, promptly obtain the necessary information and perform control actions.
From the user"s point of view, it is better that it be a mobile application.
From the point of view of ownership of the system, this is a very expensive option:
you will have to support the website, iOS app and Android app;
each application requires its own development skills and, accordingly, leads to an increase in the cost of their maintenance;
error correction and implementation of features - you will have to reinstall applications;
you won"t be able to implement changes quickly - the delay will be measured in weeks, not hours;
it is necessary to integrate the site and the mobile application - this also requires additional injections into the project.
We are for a mobile site with a responsive design, when one layout of the site works equally well, both on large screens and on small ones. This is exactly the approach we have implemented in our Falcon Space platform.
However, it remains possible to create a separate mobile application with integration via GET/POST requests with the platform.
A more detailed analysis of the site choice or mobile application in this article.
System aspects of user control in personal accounts
Here we are talking about some service nuances that the user may not notice in his personal account.
Logging of actions, digitization
Any click, any page placement, any input on forms - all this can be logged and further processed.
For example, in our system, by default, page spaces are saved (in trace with pv code) and form saves (sf code).
Forcing all employees to work through personal accounts can be a very tempting idea for the company's management, because with a competent analyst, you can very subtly control what is happening on the ground. Moreover, to do this with a certain degree of automation: automatically monitor bad events, issue warnings to the supervisor about anomalies in the system. In general, the matrix is here.
Foolproof, operations for experienced people
The better your interface takes into account the user"s context, the better it will solve tasks in your personal account.
Imagine a modern smartphone user in front of the Linux terminal command line interface - this will be similar to the situation in the fable "The Monkey and the Glasses".
The system interface should take into account who the user is, what skills and capabilities he or she has.
If this is an inexperienced user, then you need to guide him tightly through the process, not a step away from the process, a lot of input correctness checks. If this is an old wolf, he will appreciate you for batch operations, the ability to download CSV files in bulk, for hotkeys, the ability to copy/paste data in the desired format.
Think about your main target audience and create a personal account primarily for them. If you have grandmothers - make the font 40% larger, for many it will be a big plus.
And even better - to make such key display parameters configurable in the user profile.
Push notifications for a refund
Push notifications allow you to pull the user on our initiative.
Push allows you to return the user to the personal account even when the application (browser) is closed.
You should carefully use this opportunity, because if you are too annoying, the user will simply stop paying attention, or block pushy from your site.
Auto-notifications
The system can periodically check certain states in the system and send notifications to interested persons. At the same time, you can create a very complex business logic of ad triggers.  However, it is important not to overdo it, because there may be performance problems with a large amount of data.
It is important to immediately understand how a person should react to such notifications - if just for information, then probably such a notification is not really needed.    
Tracking user actions
In general, no one prevents you from following some user - where he went, what form he saved, etc.
When a lead is registered on our website, we receive a notification in a telegram with a link to the CRM. In the client card there is a call to the user action log table - these are all events related to user data that are recorded in the trace table (visits, errors, saving forms, etc.).
Conclusion. So what should be the personal account on the site?
In the article, we briefly analyzed what can be in the personal account on the site.
A good personal account is the one that allows the users to achieve their goals.
In terms of creating a cabinet, it is better to move iteratively. Don"t try to make a "monster" account with a bunch of all kinds of functions - 90% you will not use. It is better to make an account with minimal issues and to start using it in order to understand what is missing and gradually develop it further.
Also an important idea is that a simple system will become a complex system as it develops. And an initially complex system, as it develops, will simply bend under the weight of its increasing complexity and internal inconsistency. Therefore, try to keep the simplicity of the system as long as possible, taking into account business requirements.
A good option for prototyping work in your personal account would be to create tables in Excel (preferably in a network analog of Google Spreadsheet). Thus, in practice you will be able to work out data formats, the composition of fields and general processes. If in practice all this works well and has caught on - you can try to transfer it to your personal accounts.
Let's briefly repeat the key points. What should be in the personal account:
Registration, login, logout, password change, password recovery;
User Profile;
Applications/orders;
Communication;
Notifications;
Quick access to operations.
Important additional features of the personal account system:
History of past actions;
Informational support and internal advertising;
Analytics based on system data;
Integration with external systems to work from a single window;
The possibility of customization for yourself;
Smartphone support.
Насколько полезной была статья?
How do I know the budget / timeline for my project?
1. Create a project concept
2. Send us your concept paper
3. We will prepare a commercial proposal with details by modules
Falcon Space Platform
This is a reduction in the cost of ownership
at the expense of fewer people to support
This is a quick change
while using the program
This is a modern interface
full adaptation for mobile devices
Component demo stand
At the stand you can see various components in action - tables, forms, modal windows, diagrams, a map, etc.
Solution demo site
Basic solutions that can be flexibly adapted for yourself - change the appearance, business logic and even the structure of the database.
Discuss the project
Ask the initial questions about the project that concern you right now. We will advise you for free and recommend the best solution.
If you like our articles, then please subscribe to our channel in Telegram - Falcon Space.
In it we will publish updates on articles and other materials regarding our platform.