Прочитать позже
Why we don't have an office and how to switch to remote work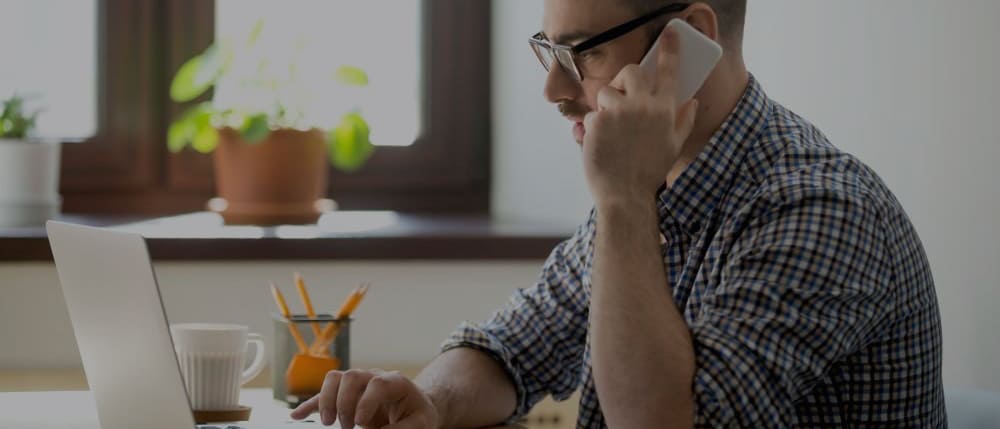 More and more companies are switching to remote mode. After the introduction of self-isolation, we decided to move out of the office due to restrictions. In general, this situation pushed us to the idea that we basically don't need an office.
More and more companies are switching to remote work. The pandemic situation is forcing this process.
Why do we work without an office
We had a great office until may 2020. There were no developers, all of them had previously worked on a remote basis. By and large, the office was needed only to make the client feel safer, that you can come somewhere and there is a certain physical embodiment of the company.
But in fact, we never needed an office for operational processes.
After the introduction of self-isolation, we decided to move out of the office due to restrictions on the use of the office. In General, this situation pushed us to the idea that we do not need an office in principle.
What are the advantages of a remote approach to work
Right control
When we are in the office, we have a false sense of control - here is an employee sitting at a PC, doing something... Control should be based on results. What's the use of his tense appearance if it doesn't work. In our case, the result is the number of closed evaluation hours in the next stage of the project. If a person closes tasks correctly and at the proper level of quality, it doesn't matter to me where and how they do it.
Attendance records
An 8-hour working day is not a very good unit for accounting for work. We track time separately for each task. You can restore a picture of the day for each developer: what they did and when. You can track metrics for how many people work per day and how their actual hours and estimated task hours compare. In the case of "come-go-8 hours" accounting, a person works 5-6 hours at most, the rest of the time is filled with social networks, news, etc.
Comfortable working place with better result
It is extremely important to create a comfortable workplace for a person burdened with mental labor. You can't put him in a giant, noisy office where you can't concentrate. It is also important that a person works when they are productive and want to work, and not on a strict schedule.a person decides when and how they will work. For us, it is just important to agree that a person devotes so many hours to projects per week, and then they independently manage their working time.
Reduce costs
The office and the person in the office are fixed costs. If you have a project downtime, these costs will not go away.
You should also keep in mind the time costs - people need to spend an hour a day to get to and from the office. This time they could spend on work or leisure.
Extensive search capabilities for people
It's not easy to find in my city ASP.NET developer. And if you take into account personal qualities and other additional factors, the task becomes impossible.
In the case of remote interaction, you can search all over the country. If your work is conducted in English, you can search all over the world. Agree that it is much easier to find the right person in this case.
another important point is that you don't judge a person by their appearance, it doesn't matter what their gender is. Only his professional qualities are important to you. If a beautiful girl gives you a job, but does it sloppily with a lot of mistakes with a delay, what will you do in the office? What about remote interaction?
Closer to the client
Paradoxically, with remote interaction, the interaction can be more dense. For example, a potential customer wrote to me yesterday at 1:00 am, and we agreed on a question about his project. In the case of standard work, he would have to wait for the working day. But when the schedule is not normalized, then people "hang" online almost always. Of course, this doesn't always work, but in most cases, if a request arrives, the person responds to it as they see it.
This has a downside when people start abusing this accessibility (they sit on their ears, write at the slightest provocation at any time, and demand quick feedback).
Organization of remote interaction
The programmer's workplace is a laptop with Internet access and a cup of tea. By and large, a person can work almost anywhere. Maybe at home or in a cafe, maybe in the country or in the park, maybe in a coworking. He should work where he is comfortable.
Key interaction occurs via Skype and telegram. However, we do not use video communication at all. The focus of communication is on the person. I don't require anyone to turn on the video camera. Otherwise, the person will need to think about it, prepare, think about what will be in the background. I want people to think about tasks, not what they look like in the video.
Monitoring is performed daily based on the results of tasks. All records are kept in our internal system (previously it was Ruden AS, now it is Falcon AS).projects, stages, tasks, timelog (time in tasks) - this is the main core of our system.
The key point is to digitize any work results. Any useful activity should have some digital parameters that can be used to control the progress of the process.
An important aspect is document management. We record all documents in our accounting system. Documents are exchanged with contractors via the Russian post. To speed up these processes, we use scans of documents sent by email (this action is legally significant, since the email addresses used are specified in the contract).
We do not use an Electronic digital signature, since most of our contractors do not have it.
How to take the first steps to remote interaction
The simplest solution is a prototype. Try to transfer the most intelligent person to a remote work format for 2 days a week.
Create a simple table on Google Disk, where it will keep track of working hours. After some time, evaluate the results of its work (preferably, of course, based on some performance metrics, and not by eye).
If there are positive changes, then expand this direction:
increase the number of days on delete for this person
try to transfer other people partially to remote
try to improve digital control (via Google Disk or other tools)
It is also a good idea to automate processes by creating a multi-user internal system that serves your business processes. Each person in the system has their own personal account, where they perform their duties in your business system. Our platform Falcon Space allows you to create such systems with subsequent gradual development as your needs change.
Conclusion
Not all companies need an office. It is not rational to keep an office just "to be". Of course, there are professions and positions that must sit in the office from 9 to 18. But for those whose results you can monitor remotely, there are no special arguments in favor of the office.
Насколько полезной была статья?
How do I know the budget / timeline for my project?
1. Create a project concept
2. Send us your concept paper
3. We will prepare a commercial proposal with details by modules
Falcon Space Platform
This is a reduction in the cost of ownership
at the expense of fewer people to support
This is a quick change
while using the program
This is a modern interface
full adaptation for mobile devices
Component demo stand
At the stand you can see various components in action - tables, forms, modal windows, diagrams, a map, etc.
Solution demo site
Basic solutions that can be flexibly adapted for yourself - change the appearance, business logic and even the structure of the database.
Discuss the project
Ask the initial questions about the project that concern you right now. We will advise you for free and recommend the best solution.
If you like our articles, then please subscribe to our channel in Telegram - Falcon Space.
In it we will publish updates on articles and other materials regarding our platform.